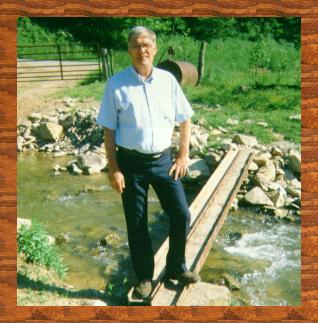 About Larry's Family And Music
One might think that it would be hard to raise fourteen children on a share- croppers pay but Roscoe and Gertrude Barrett made it look easy. Roscoe had lost part of his right arm working in the coal mines, so he had to learn to do all the work with his left hand. The only work to be had was the sharecropping on a farm. Working for 40 cents an hour and half the tobacco crop they somehow managed to raise fourteen children. Through heartaches and hard work they pushed each child to get their education and to do well.
The children grew up working hard beside their parents struggling through adversity to achieve their parents' dream that their children would grow up to have a better life. They watched their sons grow up and leave to serve a tour of duty in the Vietnam War. Fortunately, their prayers were answered and each one returned home.
Each child grew up and married and left home. But most Sundays you could find them gathered around the family table coming home to visit the parents who had always given so much. Their children would make their parents dream come true. The eldest son would become a pilot and work for NASA. Another son would come up through the ranks and achieve the rank of Major. All the children would grow up to be totally independant, hard working individuals. Eventually the farm they all had toiled on so long would be owned by the youngest daughter Julie and her family. Their mother had lived long enough to see the farm that she loved so much owned by a member of her family.
One of the threads that weaved the family together was the love of music. Larry, one of the younger boys had a talent for singing and would write many songs about his family.He would later become a recording artist and would write many songs about his family. Larry would write the words and his brother Mike would compose the music on his guitar. But the family's talent didn't end there. Gerald would also write songs. One of them would become the title song on Larry's first album, "Times Like These." Larry would express his sorrow at the loss of his mother in a song called "Mamas Going Home". A song he wrote in remembrance of his dad was a song called, "Would You Sing For Me", which would become the title song for his second album. Larry would win the 1998 Silver Heart Award For Song Writer Of The Year In Country Gospel Music. Larry's thirteen brothers and sisters have watched his career with pride.
Even today the old farm house still rings with the sound of music and always the love that was forever the foundation that raised fourteen children.
- Kathy Cardwell-Barrett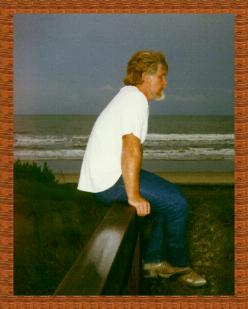 (Gerald Barrett, Larry's brother)